JagaJam
Completed in 2016
Design and front-end development of the JagaJam website.
Task
To design a public website that showcases the product, the company and the events in the world of social media services, complying with the redesigned corporate identity.
About the company
JagaJam is an analytical platform that facilitates efficient communication between brands and social media audiences.
The company has grown but now it's time to develop the product and expand into new markets. The obsolete interface was the only thing holding it back. JagaJam turned to us for our UX, UI and front-end development expertise.
The first thing that needed to be redesigned was the public website.
User Experience
JagaJam's team put a lot of effort into preparing the launchpad for us. They equipped us with wireframes that we used to create final wireframes and a schematic prototype in Invision.
Due attention was paid to the mobile version as well.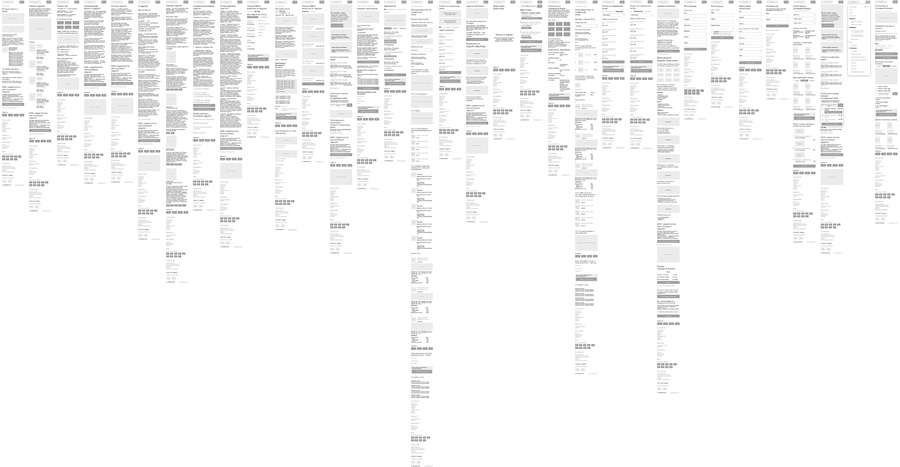 User Interface
Not only the website was being redesigned, but also the brand itself. We received a new logo and a few examples of how to use the new identity.
Main page
Briefly about the product and the latest social media news.
Statistical data
One of the most valuable things in the public domain is open statistical data on the company's social media accounts.
Reports
The website publishes monthly reports on different industry sectors and countries for social media professionals.
Events and blog
The Events section provides information on offline activities of the social media industry.
About the company
This section has information about the employees, the history of the company, its customers and their feedback.
Front-end development
Before the front-end development we prepared the wireframes for 3 basic screen resolutions, namely desktop computer, tablet and smartphone. We did the front-end development of a responsive user interface for all kinds of resolutions, from the tiniest smartphones to gigantic screens.
---
The redesigned website can be visited at jagajam.ru.
---
Look at other web projects
reStore
Ruptly Pass
Uber
---