Alfa-Capital
Completed in 2016
Interface of mobile application for iOS iPhone.
Task
To develop an interface of mobile application for iOS iPhone as an alternative to the web interface.
Alfa Capital provides investment management and trust services. The company decided to create a mobile app in order to expand the menu of services and to simplify access to information about its investments.
The main goal of the application is to supply information about investments and trust services. The secondary one is to allow the customers to manage their portfolios independently.
Wireframes
We have thoroughly analyzed the web interface, identified primary needs and challenges that the customers face and figured out the ways to cater to them. We then used the obtained data to structure the interface and screen wireframes.
User Interface
We have scrutinized the brand book of Alfa Capital and carefully studied the company's online presence and started to execute the wireframes.
Launch
Having launched the application for the first time, the user has to accept the agreement with an SMS-Code.
Main screen
In portrait screen position, the app provides an overview of all activities on customer accounts.
In landscape screen position, the focus is on the data in the charts.
Managing open-end funds and Trust services
Managing open-end funds
Trust services
Card payment
The design development resulted in an interactive Invision prototype that allows both the client and the app developers to comprehend how the mobile application will work.
Animation
Towards the end of the wireframing stage we proceeded with creating short videos that would help guide the development team where special interface features require animation.
---
Look at other mobile apps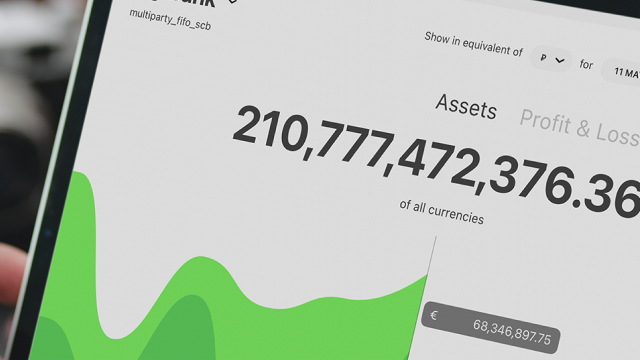 Skybonds
Attraction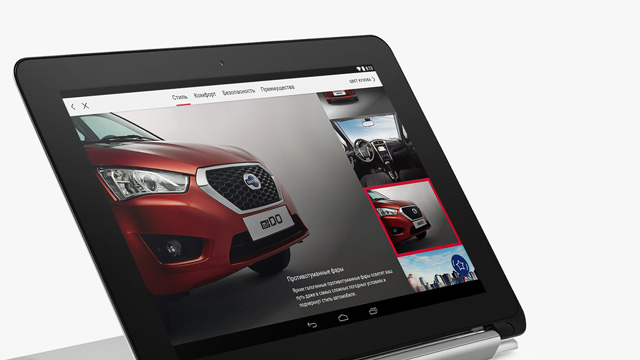 Datsun
---