Datsun
Completed in 2016
Mobile App interface for Android tablets.
Task
To redesign the interface of the mobile application in order to comply with the guidelines and new functionality.
We received the request with this task from SLAVA advertising agency.
About the company
Datsun is a Japanese automobile company of the 20th century and it was a car brand in the period from 1931 to 1986. After being acquired by Nissan it became one of its brands. In 2013 production of Datsun cars started up again (source wikipedia).
Recently, the company began actively expanding in Russia.
Salesmen in their car dealerships have tablets with a pre-installed app that helps them select a vehicle, its configuration and accessories, calculate the cost and finalize the offer for the client.
The redesigned interface is meant to simplify the process of making the final offer.
Redesigning the user experience
The first thing we did was to go through all of the possible user scenarios.
On the basis of the different user scenarios and the existing app version we developed the interface structure and then the wireframes of the whole structure, which formed the basis of the redesigned interface.
All the wireframes were collected in an interactive prototype in Invision, which allowed us not only to test all the user scenarios but also to allow the developers to start working on the app before the final mockups of the interface were ready.
User interface
All the necessary app screens were designed based on the schematic prototype and the brandbook. A few of them are presented below.
Authorization
The app remembers the last user so that all functions can be accessed faster. To log in, a PIN-code is enough.
Start-up screen
Upcoming visits, test drives, calls and customers.
Customer information
Customer history, their current status, chosen vehicle configuration and events.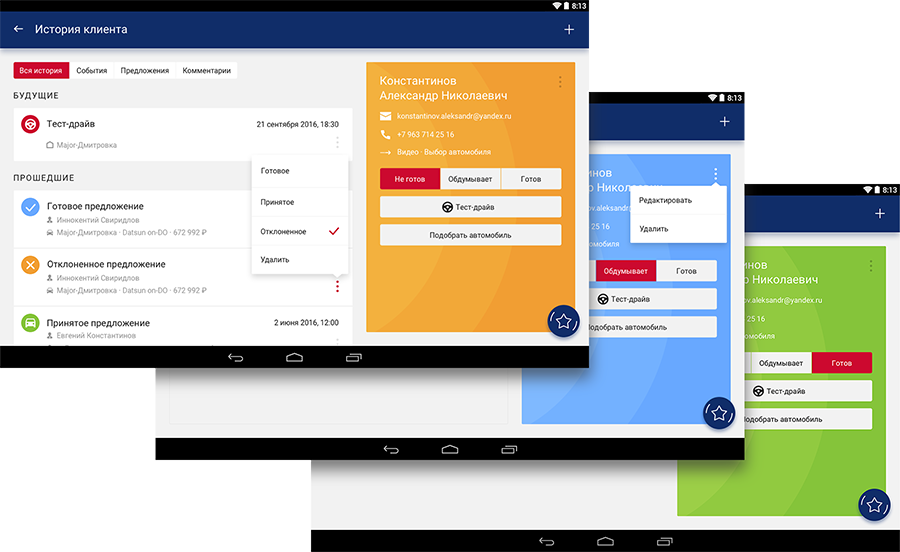 Making an offer
The app is meant to help the manager to make a detailed offer, including model, color, configuration, accessories and the payment method.
Test drive
After the test drive the sales person enters the resulting data into the app.
To use the app, the one has to be employed by Datsun.
---
Made for SLAVA advertising agency.
---
Look at other mobile apps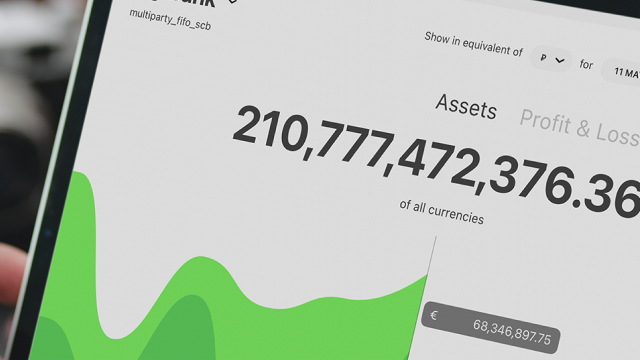 Skybonds
Attraction
Alfa-Capital
---