Curtain
Completed5 in5 2015
Interface of mobile application for Android.
Task
To develop an interface of mobile application which allows to quickly disconnect a corporate server from network.
Authorization and status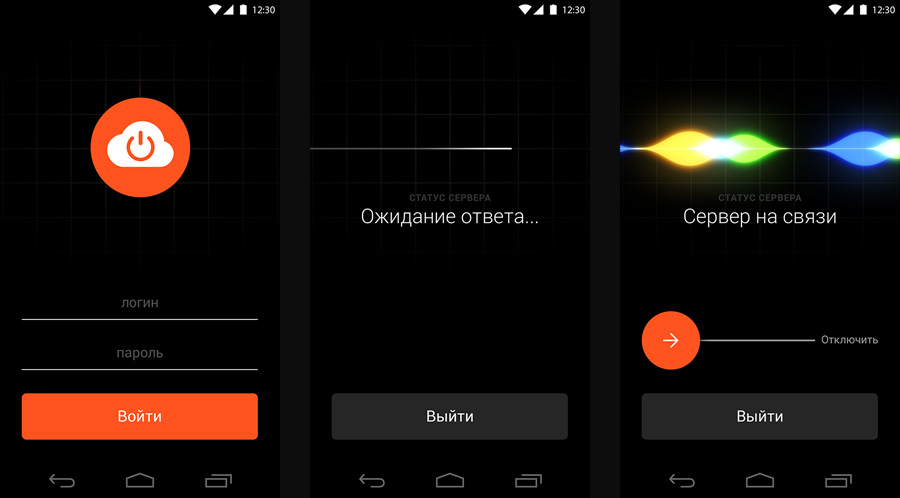 Disconnecting the server requires responsibility. It must be carried out quickly, but at the same time accidental disconnection needs to be precluded.
A slider button is used as solution. Just pressing the button (accidentally) is insufficient for disconnecting the server. However the simple gesture of dragging the button right allows to quickly disconnect the server from network.
Switching on the server is taking place as quickly and simply, but with a reverse gesture: by dragging the button left.
Animation
Examples of interface animation were prepared for developers.
---
Look at other mobile apps
Attraction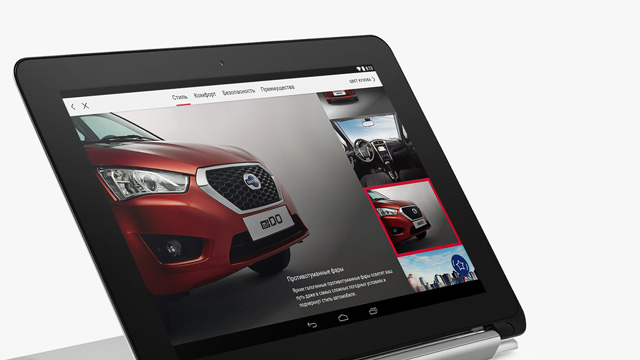 Datsun
Alfa-Capital
---
Get in touch
Work with us:
Office in Moscow, Russia:
117335, Vavilova 69/75
Social networks: